Horoscopes
Three zodiac signs will achieve significant success in sports: Horoscope for the end of October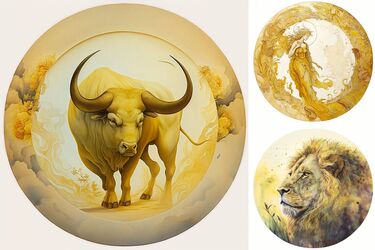 UAportal has prepared a horoscope revealing the potential of three zodiac signs - Taurus, Virgo and Leo - to achieve outstanding achievements in sports and physical endeavors. These signs have unique qualities that contribute to their success in sports achievements.
Taurus
Taurus has the tenacity needed to succeed in athletic endeavors due to their strong and resilient nature. They are able to overcome challenges and reach new heights in their chosen field, adding a competitive spirit and unwavering determination to their athletic achievements.
Read also: Three zodiac signs will make their dreams come true: Horoscope for October
Virgo
Virgo men are born with a penchant for precision and discipline, which makes them ideal candidates to excel in various sports disciplines. Their attention to detail and ability to analyze situations allow them to effectively develop strategies that give them an edge in sports.
Lion
Lions have a natural charisma and confidence that sets them apart on the field or in the arena. Their leadership qualities and desire for recognition drive them to push their physical limits and achieve greatness. Lions excel in sports that involve showmanship, such as dance, figure skating or stage art.
As UAportal previously reported, earlier astrologers named the two most evil signs of the zodiac, which are capable of terrible revenge.
Want to receive the most up-to-date news about the war and events in Ukraine - subscribe to our Telegram channel!