Horoscopes
Three zodiac signs should pay attention to health in August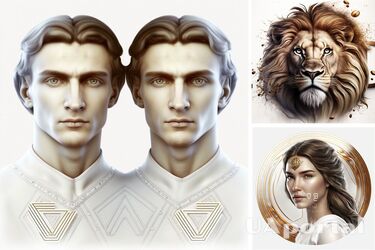 In the second half of August, health issues become important for Gemini, Leo and Virgo. These three zodiac signs will find that focusing on their well-being is crucial for their overall happiness and success.
UAportal has prepared a horoscope forecast that will help you understand health-related aspects. In the coming weeks, these signs should pay attention to their physical fitness, mental well-being, and emotional balance.
Gemini
During this period, Gemini will find that their health becomes a central issue. It is important for them to pay attention to their physical well-being, as well as their mental and emotional state.
A balanced diet, regular exercise and mindfulness practices will contribute to overall well-being. In addition, participating in activities that bring joy and relaxation will help reduce stress and maintain a healthy lifestyle.
Leo
It's vital for Leos to prioritise their health in the coming weeks. They may feel a surge of energy and enthusiasm, but it's important to use it wisely. Leos should be careful not to overextend themselves, as this can lead to burnout.
Read also: Travel and adventure await three zodiac signs this summer
They are advised to strike a balance between work, rest and fun. Outdoor activities and communion with nature can bring them the harmony they seek.
Virgo
During this period, Virgos will be encouraged to take responsibility for their well-being. They may become more attentive to their health and inclined to a healthier lifestyle.
This is a good time for Virgos to create a sustainable fitness routine that meets their needs. Eating nutritious food, drinking enough and getting enough rest will be key to maintaining physical and mental vitality.
As UAportal reported earlier, astrologers have named the two most evil zodiac signs that are capable of terrible revenge.
If you want to get the latest news about the war and events in Ukraine, subscribe to our Telegram channel!