Horoscopes
3 zodiac signs should be attentive to their health in the first week of August: Horoscope for 31 July - 6 August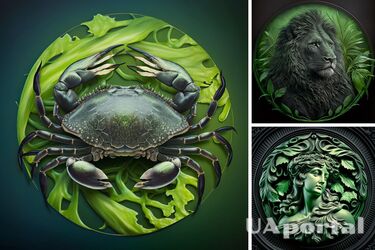 UAportal has prepared horoscopes for Cancer, Leo, and Virgo for the week of 31 July - 6 August. It is important for the three zodiac signs to pay attention to health and well-being these days.
Cancer
Cancer, under the influence of Mercury in Cancer this week, you will feel a surge of vitality and energy. Your energy levels will increase dramatically, allowing you to overcome any health issues that come your way. This is the perfect time to focus on physical activity and exercises that bring you joy and help you maintain a healthy lifestyle.
Sports and outdoor activities can give you a special boost of energy. Remember to combine physical activity with adequate rest and self-care. Your body's resilience is enhanced and you can easily overcome any minor health problems. Embrace this energy, make your well-being a priority and enjoy the vitality that radiates from within.
Leo
Leo, with Venus in your own sign, your health and well-being are at the forefront this week. You are naturally inclined to take care of yourself and pamper your body and mind. This is a great time to indulge in self-care rituals that will help you feel good and improve your overall well-being.
Read also: Three zodiac signs should pay attention to health in August
Treat yourself to a relaxing spa, meditation, or an artistic activity that uplifts your mood. Pay attention to your emotional health as well, as it plays a crucial role in your well-being. Look for activities or hobbies that bring you joy and allow you to express yourself. By taking care of your physical and emotional health, you will experience a deep sense of balance and well-being.
Virgo
Virgo, with Mars in your sign, your focus on health and well-being is intensified this week. You're motivated to take charge of your physical and mental fitness by adopting a disciplined approach to your well-being. Your determination and drive will allow you to make positive lifestyle changes that will have a long-term impact. This is a good time to establish a regular exercise routine and give priority to a balanced diet.
Don't forget to incorporate stress management techniques into your daily routine to maintain your mental well-being. By strengthening your body and mind, you will experience increased energy levels, improved concentration and a sense of inner harmony. Embrace this transformative energy and embark on a journey to optimal health and well-being.
As UAportal reported earlier, astrologers have named the two most evil zodiac signs that are capable of terrible revenge.
If you want to get the latest news about the war and events in Ukraine, subscribe to our Telegram channel!