Horoscopes
Three zodiac signs will be full of courage and thirst for discovery: October 23 horoscope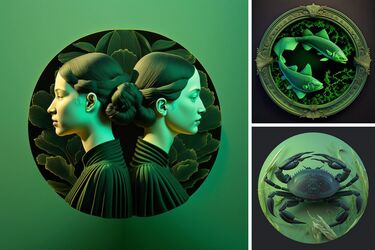 UAportal has prepared a horoscope for October 23 for Gemini, Pisces and Cancer. Find out what awaits these zodiac signs on the way to realization, stability and well-being.
Gemini
Horoscope for Gemini provides for a day of adventure, courage and thirst for discovery. This is a great time to explore new opportunities and take risks. It is recommended to brave the unknown, as this can lead to exciting opportunities.
Although success is not guaranteed, the energy today is favorable for Gemini. With an adventurous spirit and determination, they have the potential to overcome obstacles and achieve their goals.
Pisces
The horoscope for Pisces promises a mix of opportunities and challenges. This is a day to be careful and prepared. Pisces should trust their intuition and rely on their inner strength to get through any predicament.
Read also: Three zodiac signs are prone to moving: Horoscope for the end of October
You need to approach this day with caution because unfavorable news is possible. However, it is important to remain calm and look at the situation objectively. Although there may be some unexpected disturbances, difficulties often lead to growth and development.
Cancer
The horoscope for Cancer emphasizes a focus on health and well-being. This is an ideal time to prioritize self-care and nourish the mind, body and soul. Exercise that promotes calm and relaxation will contribute to overall well-being.
By consciously taking care of themselves and listening to their body's needs, Cancers can maintain their inner balance. Prioritizing well-being sets the stage for good health and overall satisfaction.
As UAportal previously reported, earlier astrologers named the two most evil signs of the zodiac, which are capable of terrible revenge.
Want to receive the most up-to-date news about the war and events in Ukraine - subscribe to our Telegram channel!