Horoscopes
Three zodiac signs will be tuned into peace and growth: Horoscope for November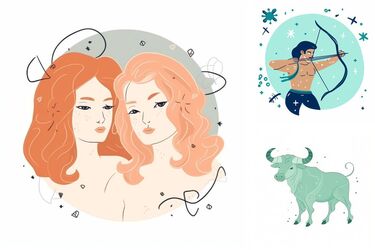 UAportal has prepared a horoscope for Gemini, Sagittarius, and Taurus. These zodiac signs will have an amazing period of peace and tranquility.
Gemini
Gemini will discover inner peace and deepen their understanding through reflection and personal growth. They will experience an all-encompassing calm as they delve into their thoughts and emotions, gaining clarity within themselves and the world around them.
Read also: Three zodiac signs will easily achieve their goals: November horoscope
Sagittarius
Sagittarius finds solace in quiet moments and is overwhelmed by a newfound sense of calm. They will experience rejuvenation that will help open up new perspectives for further adventurous endeavors.
Taurus
Taurus, with their practical nature, will experience an unexpected shift towards serenity and inner peace. Prioritizing self-care will lay a solid foundation that will allow them to overcome difficulties with a sense of calm.
As UAportal reported earlier, astrologers have named the two most evil zodiac signs that are capable of terrible revenge.
If you want to get the latest news about the war and events in Ukraine, subscribe to our Telegram channel!