Horoscopes
Three zodiac signs will be lucky with money this week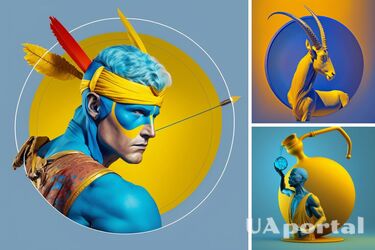 UAportal has prepared a horoscope that examines the astrological influences for the week of May 8-14 and how they relate to the concept of money and finance. Three zodiac signs will be lucky - Sagittarius, Capricorn, and Aquarius.
Sagittarius
With the Sun in Sagittarius, you may feel more optimistic and confident about your financial future. This is a great time to take calculated risks and invest in yourself and your future.
Unexpected financial gains or opportunities may also arise that will significantly increase your income.
Capricorn
The Moon in your sign can bring a sense of emotional stability that will allow you to make wise financial decisions. You may also find that your hard work and dedication to your career has paid off in the form of a promotion or salary increase.
Read also: Three zodiac signs are looking forward to traveling in May
However, be careful with excessive spending. The urge to spend can be strong.
Aquarius
As UAportal reported earlier, astrologers have named the two most evil zodiac signs that are capable of terrible revenge.
If you want to get the latest news about the war and events in Ukraine, subscribe to our Telegram channel!