Horoscopes
It's time for three zodiac signs to get closer to their loved ones: horoscope for 25 August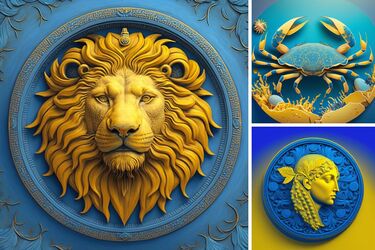 UAportal has prepared a horoscope for 25 August for the zodiac signs Cancer, Leo and Virgo. Find out what the stars have in store for these characters.
Cancer
Cancers can experience a surge of creativity and intuition. It's a great day to explore new experiences and be creative. Thinking outside the box and taking risks can lead to exciting opportunities and personal growth.
If Cancer is in a relationship, this is a good time to deepen your connection with your partner. Single people under this sign may find themselves attracting romantic attention. Being open to new opportunities and expressing your true self can lead to potential love interests.
Leo
Leos are encouraged to use their natural leadership skills. This is a day to focus on personal development and take responsibility for the future. Confidence and charisma will inspire others and pave the way for success. It is strongly recommended to use growth opportunities and personal strength.
Read also: Three zodiac signs will reveal the source of luck: Horoscope until the end of August
In terms of personal development, Leos can make significant progress. It's important to spend time analysing your strengths and weaknesses and identifying areas for improvement. It is recommended to set goals and take active steps to improve yourself.
Virgo
Virgo, unexpected situations may arise on this day. It is recommended to open up to new connections and opportunities that come your way. These encounters could lead to interesting collaborations or friendships. Trusting your intuition when making decisions and accepting the unexpected can lead to pleasant surprises.
By staying open-minded and stepping out of their comfort zone, Virgos can make the most of these unexpected encounters. Being surrounded by loved ones and doing uplifting activities will contribute to this wonderful day. It is recommended to embrace happiness and spread positivity to others.
As UAportal reported earlier, astrologers have named the two most evil zodiac signs that are capable of terrible revenge.
If you want to get the latest news about the war and events in Ukraine, subscribe to our Telegram channel!