Horoscopes
New financial opportunities will open up for three zodiac signs: horoscope for the weekend of November 4-5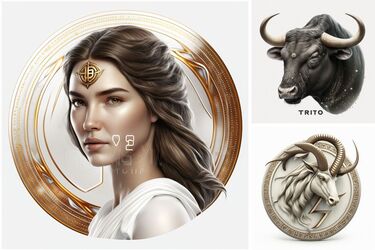 UAportal has prepared a horoscope for Virgo, Taurus, and Capricorn for November 4-5. Find out about their prospects dictated by celestial phenomena.
Virgo
Virgo may experience fluctuations in monetary and financial terms. It is recommended to be careful and avoid impulsive decisions during this period. Planning and budgeting will ensure stability and help you avoid unnecessary expenses. Seeking the advice of financial experts can help guide you in making informed decisions about investments and financial matters.
Read also: Three zodiac signs on the verge of sudden fame and public recognition: November horoscope
Taurus
For Taurus, the financial outlook is positive and prosperous. Unexpected financial income or opportunities may arise during this period. This favorable time calls for wise decisions and thoughtful investments. Consulting with trusted financial advisors will help maximize profits and ensure long-term financial stability.
Capricorn
Capricorns have a horoscope that shows stability and security in terms of money. Financial efforts will yield fruitful results, contributing to a sense of stability. This period is ideal for evaluating financial goals and making long-term growth plans. Exploring new investment opportunities and increasing income should be approached with a balance that ensures a prosperous financial future.
As reported by UAportal, earlier, astrologers named the two most evil zodiac signs that are capable of terrible revenge.
If you want to get the latest news about the war and events in Ukraine, subscribe to our Telegram channel!