Horoscopes
Three zodiac signs are in for creative inspiration and breakthroughs: Horoscope for Friday, November 17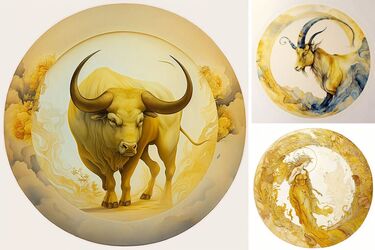 UAportal has prepared a horoscope for Taurus, Virgo, and Capricorn for November 17. Find out how creative inspiration will affect the day for these three zodiac signs.
Taurus
Taurus on November 17 is filled with positive energy and excitement. The day will be filled with joy and laughter. This is a great time to embrace your inner child and indulge in playful activities that will bring you happiness.
Today, you can expect positive changes and new opportunities to come your way. Seize the opportunities and believe that these changes will lead to a better and brighter future.
Virgo
Virgo, November 17 is a day of clarity and focus. You will feel a renewed sense of purpose and determination that will help you achieve your goals.
In terms of relationships, today could bring some breakthroughs. You have the opportunity to deepen your connections with other people.
Capricorn
Capricorn, November 17 is a day of creative inspiration and self-expression. Your artistic talents will be enhanced, and you will find joy in expressing yourself in a variety of ways.
Today, Capricorn, your creative endeavors will lead to unexpected opportunities. Be open to new things and willing to take risks. Trust your abilities and let your innovative ideas come to life.