Horoscopes
Three zodiac signs will have a day full of energy and adventure: horoscope for Friday, November 17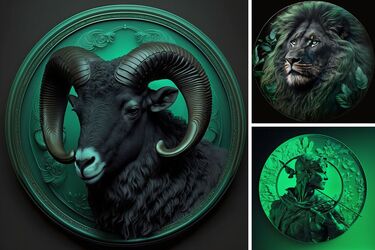 UAportal has prepared a horoscope for Aries, Leo and Sagittarius for November 17. Find out what awaits these three zodiac signs on this day.
Aries
Aries can expect a day filled with energy and determination on November 17. You will feel a strong desire to take responsibility and confidently pursue your goals. It's important to trust your instincts and seize any opportunities that arise.
In terms of health and well-being, Aries will need to find a balance on November 17. Feeling highly motivated and energetic, it is important not to overextend yourself. Take breaks when necessary and prioritize your self-care.
Leo
Leos should prepare for the fact that they will "shine" on November 17. They will feel in the spotlight. It is recommended to take advantage of opportunities to demonstrate creativity, charm, and leadership skills.
Today, Leos need to be open to moments of awareness and reflection. Trusting your intuition and inner wisdom can lead to everything making sense or falling into place.
Sagittarius
On November 17, Sagittarius should prepare for a day full of adventure and excitement. Their optimistic and adventurous nature will be at its peak, encouraging them to seek new experiences and expand their horizons.
It's important for Sagittarius to find emotional balance on November 17. Even though you are driven by a sense of curiosity and a thirst for new experiences, it is extremely important to take care of your emotional well-being.