LifeStyle
Top 5 best movies starring Robert Downey Jr.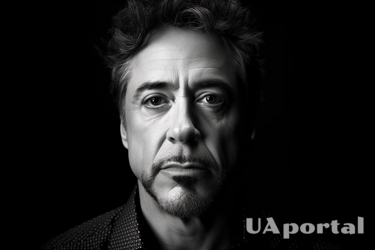 During his thirty-year career, Robert Downey Jr. has become world famous for his impeccable acting skills and bright personality. UAportal has prepared the top 5 best movies that are a must-see for every fan of the film industry and Robert himself.
"Iron Man"
IMDB rating: 7.9
Genre: Action, Adventure, Science fiction
Country: USA
Duration: 2h 6mins
Year: 2008
Producer: Kevin Feige
The protagonist is Tony Stark, a billionaire industrialist and genius inventor who is kidnapped and forced to create a destructive weapon. Instead, he develops high-tech armor and escapes from captivity by becoming Iron Man. However, Tony soon discovers a sinister plot that threatens the world. He must use his new suit to save humanity.
"The Avengers: Endgame"
IMDB rating: 8.4
Genre: Action, Adventure, Drama
Country: USA
Duration: 3h 1min
Year: 2019
Produced by: Kevin Feige
This is the epic conclusion to the Infinity saga of the Marvel Cinematic Universe. Robert Downey Jr. will once again be transformed into Tony Stark/Iron Man, who sacrifices his life to save the universe from the villain called Thanos. The movie features an all-star cast of superheroes. The movie became one of the highest-grossing films of all time.
"Sherlock Holmes"
IMDB rating: 7.6
Genre: Action, Adventure, Crime
Country: USA
Duration: 2h 8min
Year: 2009
Producer: Joel Silver
This adaptation of the classic stories stars Robert Downey Jr. as Sherlock Holmes, the brilliant detective known for his deductive reasoning and sharp mind. Together with his faithful partner, Dr. John Watson, he has to solve a series of interconnected crimes that threaten the security of London.
"Chaplin"
IMDB rating: 7.6
Genre: biography, comedy, drama
Country: Great Britain, Japan, USA, Italy, France
Duration: 2h 23mins
Year: 1992
Producer: Richard Attenborough
This is a biographical film that tells the story of Charlie Chaplin, one of the most beloved actors and comedians of all time. Robert Downey Jr. gives a stunning performance in the title role, showing Chaplin's life, struggles and successes in the entertainment industry.
"Tropic Thunder"
IMDB rating: 7.0
Genre: Action, Comedy
Country: USA, UK, Germany
Duration: 1h 47min
Year: 2008
Producer: Stuart Kornfeld
This is a sharp satire about a group of actors making a movie about the Vietnam War. Robert Downey Jr. portrays Kirk Lazarus, an Australian actor who undergoes controversial surgery to play a black character. The film is a bold look at the movie industry and its many eccentricities and follies.
Earlier, UaPortal recommended the top 5 best movies with Jason Statham.
If you want to get the latest news about the war and events in Ukraine, subscribe to our Telegram channel!