Horoscopes
Only three zodiac signs will find true love: August horoscope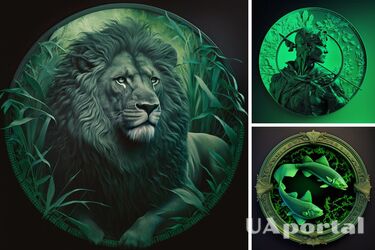 This August, love is in the air for Leo, Sagittarius and Pisces. These three zodiac signs are destined to meet their true love.
UAportal has prepared an insightful horoscope forecast on the topic of love. The stars are aligned so that August will be a month of love and deep connections for these signs.
Leo
Leos can expect a magical August, when love and romance will come to the fore. Leos will experience a deep emotional connection with a special someone this month.
Whether you're single or in a relationship, the stars are aligned to bring you closer to your soulmate. Give in to your passion and let your heart guide you towards a meaningful and lasting connection.
Also read: Travel and adventure await three zodiac signs this summer
Sagittarius
Sagittarius, get ready for an exciting journey into the realm of love this August. The universe has a wonderful surprise for you. Expect to meet someone who will ignite a spark in your adventurous heart.
It can be a time of exciting encounters and deep connections. Keep an open mind and allow yourself to explore the magic of romance.
Pisces
Pisces, this August promises you a dreamy and romantic journey. Love will permeate every aspect of your life, filling it with warmth and tenderness.
Whether you're looking for a new romance or strengthening an existing relationship, the stars will favour a time of love and harmony. Give in to the emotional wave and you may feel yourself falling passionately in love.
As UAportal reported earlier, astrologers have named the two most evil zodiac signs that are capable of terrible revenge.
If you want to get the latest news about the war and events in Ukraine, subscribe to our Telegram channel!