Society
Whether it is worth shopping in an online store: their advantages and disadvantages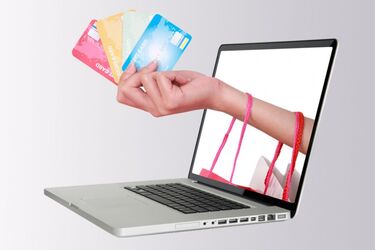 Online shopping has recently become more and more popular due to its convenience and accessibility. UAportal told about their advantages and disadvantages, so that you make an informed choice on the way of online shopping.
Advantages of online shopping
Convenient and affordable shopping
With just a few clicks, shoppers can access the products they need from the comfort of their homes. Shopping online is no longer bound by limited hours or the need to travel to conventional stores, offering flexibility and efficiency.
Online shopping offers a wide variety of products, allowing shoppers to find exactly what they are looking for. Using the convenience of online shopping, consumers can research a diverse selection of products, compare prices, read reviews and make informed decisions.
Online retailers often offer competitive prices, and retailers benefit from lower overhead costs. This advantage allows them to provide discounts, advertising, and exclusive online offers. Savvy shoppers can take advantage of these opportunities to save money and find the best deals on the products they want.
Disadvantages of online shopping
Restriction of physical inspection and fitting
Unlike regular stores, online stores do not have the ability to physically inspect or try on products before purchase. This limitation can be significant, especially for items that require a proper fit, have a certain texture, or require a certain level of quality. While product descriptions and customer reviews offer some guidance, it is important to consider the inability to physically interact with the products.
Shipping and return issues
Online shoppers may encounter problems related to shipping and returns. Delayed delivery, damaged or lost packages, and difficulty in returning products are causes of potential frustration. In addition, returning a product purchased online entails additional costs and procedures compared to returning it to a regular store.
Limited personal interaction
Online stores lack the personal interaction that can be experienced in regular stores. Customers lose the help and guidance provided by store employees. Although online merchants offer customer service via chat or email, but this may not match the instant and personalized advice that a person receives in person.
UAportal previously shared how to shop effectively at the grocery store.
Want to receive the most relevant news about the war and events in Ukraine - subscribe to our Telegram channel!