Horoscopes
Happiness and peace await three zodiac signs: October 19 horoscope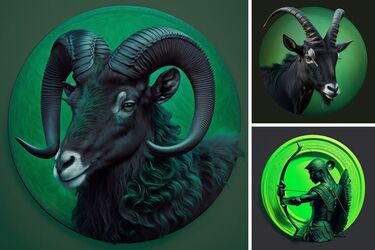 UAportal has prepared a horoscope for October 19 for Aries, Capricorns and Sagittarius. Learn about the cosmic guidance that unravels their destinies.
Aries
The horoscope for Aries indicates promising vibes that will fill with energy and enthusiasm to overcome the challenges ahead of them. Impulsiveness and optimism should be embraced. This is a perfect time to start new projects and strengthen social ties.
Aries are in for a number of positive surprises. They should be prepared for unpredictable opportunities and delightful experiences that will add joy and excitement to the day. Aries should welcome these surprises with open arms and enjoy the spontaneity they bring.
Capricorn
As to Capricorns, the day will bring stability and practicality. You should focus on your goals and make efforts to achieve them, utilize your leadership skills and lead others to success. You should trust your resilience and practicality to overcome any obstacles that come in the way.
Read also: the "Age of Villains" will bring great success to three zodiac signs: their lives will turn around
Happiness will indeed be the companion of Capricorns. The surrounding positive energy will enhance joy and contentment in various spheres of life. It is recommended to enjoy and celebrate their achievements, reaping the benefits of hard work and dedication.
Sagittarius
The day offers Sagittarians to achieve emotional harmony. It is recommended to grab this opportunity to reflect and delve into introspection. You can align yourself with your true desires and find solace in moments of solitude.
Sagittarians will experience peace and stability within themselves, which will allow them to overcome emotional difficulties with ease. This is a period for self-care and activities that bring peace, promote personal growth and stability.
As UAportal previously reported, earlier astrologers named the two most evil signs of the zodiac, which are capable of terrible revenge.
Want to receive the most up-to-date news about the war and events in Ukraine - subscribe to our Telegram channel!