Showbiz
Five interesting facts about "Game of Thrones" that you might not know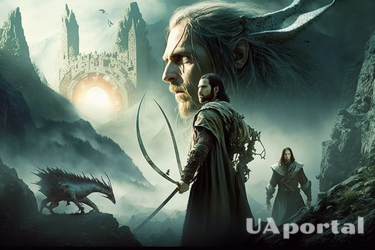 "Game of Thrones" is a popular television series that has won the hearts of viewers around the world. It is one of the most talked about movies of the last decade. Although many fans are familiar with the storyline and characters of the series, there are still many little-known facts that viewers may not know. In this article, UAportal has prepared five interesting facts about "Game of Thrones".
Initially, they planned to make a movie instead of a series
Did you know that the creators of the series, David Benioff and D.B. Weiss, were not initially interested in creating a TV series? Instead, they came up with an idea for a movie, but the story was too big and complex to fit into a single movie. So they decided to adapt the story into a television series. This allowed them to better develop different characters and build more storylines.
Visualization features
The series' iconic opening credits sequence was created using miniature models and CGI graphics. The sequence, which presents a three-dimensional map of the fictional world of the series, was developed by Elastic, a company that specializes in creating opening credits for television shows and movies. The models used were carefully created by hand. As a result, viewers enjoyed a stunning visualization of the world of Westeros.
Development of tourism in Ireland
Although the series is primarily known for its dramatic story and stunning plot twists, it also had an impact on the tourism industry in Northern Ireland. Travelers have increasingly begun to visit the beautiful places shown in the series. In particular, the Dark Hedges and the Giant's Causeway, located in Northern Ireland. According to rough estimates, the series has brought the region more than £200 million in tourism revenue since its launch.
The release of the last season became the most anticipated television event
The final season of the series became one of the most anticipated television events in history. Millions of fans watched it to find out how the story would end. As a result, the series finale was watched by over 19 million viewers, making it one of the most popular shows in the world. Despite the controversy over the last season, it is clear that the series has had a significant impact on pop culture.
The scale of production
Over the course of eight seasons, the series employed more than 5,000 people and was filmed in more than 10 different countries. The series' budget increased significantly over time, and the cost of the last season was over $15 million per episode.
It should be noted that Game of Thrones is a cultural phenomenon that has attracted the attention of millions of viewers around the world.
Earlier, UaPortal recommended a selection of the best adventure series.
If you want to get the latest news about the war and events in Ukraine, subscribe toour Telegram channel!