Horoscopes
Three zodiac signs will be tested for resilience and perseverance: October 20 horoscope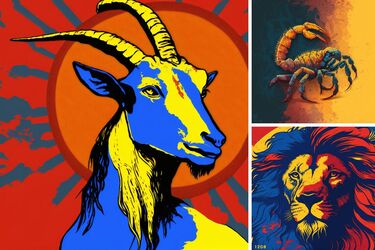 UAportal has prepared a horoscope for October 20 for Capricorn, Scorpio and Leo. Learn about the growth opportunities they may encounter.
Capricorn
Capricorns can tap into their innate curiosity, adaptability and resilience. By meeting challenges head-on, they can expand their horizons, explore new interests, and make progress toward their goals. Surprises should be embraced and each day should be enjoyed with an open mind.
Although Capricorns may not witness exactly the changes they have been striving for on this day, perseverance is key. One must be patient as they continue to work their way toward the transformation they desire. It's important to remember that even small steps forward contribute to overall progress.
Scorpio
Scorpios are advised to utilize their adaptability and resilience. By remaining focused and determined, they will be able to cope with challenges and maximize the opportunities that will come their way.
Read also: Three zodiac signs will strengthen the connection with their relatives: Horoscope for the end of October
Scorpios may face certain setbacks, testing their resilience and determination. These obstacles open up opportunities for personal growth and development. Overcoming these obstacles hardens character and prepares Scorpio for future successes. You should accept the challenge with unwavering determination and move forward with confidence.
Leo
Leo will be gripped by curiosity and an irrepressible thirst for knowledge. This provides an excellent chance to broaden your understanding and perspectives. Seizing opportunities to learn something new is recommended, as it can lead to growth and personal transformation. Curiosity will ignite the fire within.
Embracing curiosity will lead to enriching experiences and self-discovery for Lions. New ideas should be pursued, engage in meaningful conversations and explore uncharted territories. The path to growth lies in seizing this chance to learn.
As UAportal reported, earlier astrologers named the two most evil signs of the zodiac, which are capable of terrible revenge.
Want to receive the most relevant news about the war and events in Ukraine - subscribe to our Telegram channel!