Horoscopes
Progress towards goals and health awaits three zodiac signs: October 19 horoscope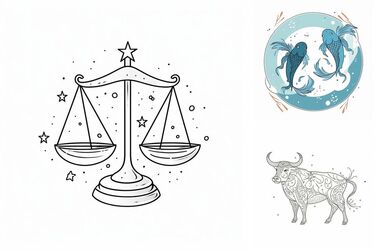 UAportal has prepared horoscope for October 19 carries Libra, Pisces and Taurus. Let's reveal the cosmic attitudes that will shape their experience.
Libra
Libra will feel a playful and youthful energy, which creates a great opportunity to embrace spontaneity and engage in activities that bring joy. Time should be taken to connect with your inner child and give yourself over to carefree fun.
Libra has a chance to gain new experiences and embark on exciting adventures. This is a day to step out of your comfort zone, try different hobbies, discover new places or meet new people. These experiences will enrich your life and help you feel fulfilled.
Pisces
Hey, Pisces, the focus will be on moving towards your goals. This is the perfect time to evaluate your ambitions and take the necessary steps to get closer to achieving them. Through determination and hard work, you can take significant steps towards making your dreams come true.
Read also: the "Age of Villains" will bring great success to three zodiac signs: their lives will turn around
Pisces should formulate clear intentions and create a plan to achieve them. With focus and consistency, they will see tangible results that will give them the impetus to realize their aspirations.
Taurus
Now is the perfect time for Taurus to prioritize a self-care and invest in activities that promote overall well-being. You should not forget to rest when it's necessary, nourish your body with nutritious food and engage in mindful practices for a balanced and healthy lifestyle.
It is recommended that you listen to your body's needs. By taking care of yourself, you can experience a new sense of vitality and positivity.
As UAportal previously reported, earlier astrologers named the two most evil signs of the zodiac, which are capable of terrible revenge.
Want to receive the most relevant news about the war and events in Ukraine - subscribe to our Telegram channel!