Horoscopes
They attract good luck and give strength! The "magic" colors for all zodiac signs have been named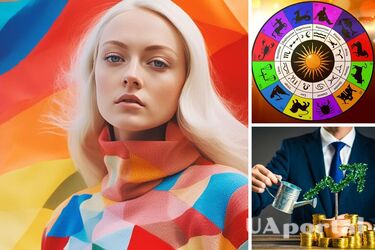 Each representative of the zodiacal circle has its own color, which is a source of enormous energy and can attract good luck in life. Some people, knowing that there are "magic" colors, choose clothes based on them. Others are guided only by their preferences.
According to astrologers, colors are certain frequencies that have a magical effect on our bodies and reflect invisible vibrations. They strengthen our most important character traits.
When we surround ourselves with colors that make us happy, we feel strong even in the face of the greatest adversity. On the other hand, if the color is chosen incorrectly, it does not help us at all and turns everyday life into a tedious torment.
Lucky colors for different zodiac signs:
Aries - red;
Taurus - green;
Gemini - yellow;
Cancer - white;
Leo - gold and orange;
Virgo - brown;
Libra - pink;
Scorpio - black;
Sagittarius - purple;
Capricorn - gray;
Aquarius - blue;
Pisces - white.
As UAportal previously reported, among all the natives of the zodiac circle, there are two who have a tough character - they easily accept challenges and achieve what others can only dream of.