Society
Advantages and disadvantages of Xiaomi phones: characteristics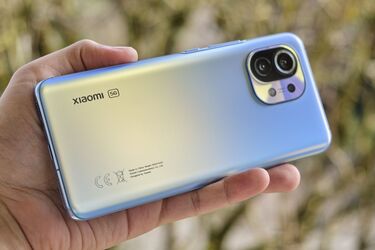 Xiaomi phones have a number of advantages and disadvantages that are important for potential buyers to consider. In this article, UAportal will look at the features of Xiaomi phones, as well as the disadvantages that users may encounter.
Advantages of Xiaomi phones
1. High-quality cameras:
Xiaomi phones boast of high-quality cameras that capture stunning photos and videos even in low-light conditions.
2- Excellent performance:
These phones offer exceptional performance with powerful processors and large RAM to ensure smooth multitasking and gaming.
3. Affordable price:
Xiaomi offers feature-rich smartphones at competitive prices, making them affordable to a wide range of consumers.
Read also: New iMac with M2 Pro chip will be available in October
Disadvantages of Xiaomi phones
1- Excessive MIUI software:
Xiaomi's MIUI interface comes with pre-installed apps that may be considered unnecessary for some users, potentially affecting device performance and storage space.
2. Advertisements in MIUI:
Xiaomi has faced criticism for displaying ads in the MIUI interface, which may be perceived as intrusive by some users. However, users can manage and minimize these ads through settings.
3- Limited availability:
Xiaomi phones may not have official availability in some regions, which limits the purchase options for consumers in those regions.
To recall, the iPhone has become one of the most popular smartphones in the world, offering a wide range of features and functions. However, like any other device, it has its pros and cons.
Want to receive the most relevant news about the war and events in Ukraine - subscribe to our Telegram channel !