Lifehacks
Useful tips for shoe care: always as good as new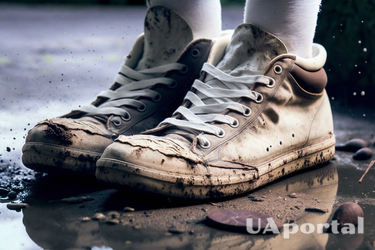 Shoes are an integral part of our everyday life, but they also take up a significant portion of our budget. Therefore, it is very important to properly care for them to ensure the longest possible service life. UAportal has prepared a list of the best shoe care tips that will help you save money and keep your shoes as good as new.
Regular cleaning
Regular shoe cleaning is necessary to preserve its appearance and extend its service life. To clean your shoes, remove dirt and debris with a soft-bristled brush or damp cloth. You can also use a shoe shine solution and a sponge or brush to remove stubborn stains.
Different types of shoes require different cleaning methods. For example, leather shoes should be cleaned with a leather cleaner and a soft cloth, while suede shoes require a suede brush and a special cleaner.
Use shoe inserts
Using wooden shoe inserts is a simple but effective way to maintain the shape of your shoes and prevent creases and wrinkles. These are devices that are inserted into the shoe to keep it in shape and prevent moisture from building up. They also help absorb any odors and keep your shoes fresh.
When choosing shoe inserts, make sure they are the right size and shape for your shoes. Also, choose shoe inserts made from natural materials such as cedar as they are better at absorbing moisture and eliminating odors.
Store your shoes properly
Proper storage of shoes is very important to maintain their shape and quality. Always store your shoes in a cool, dry, and well-ventilated place to prevent moisture build-up and mold. Avoid placing shoes in direct sunlight or near heat sources, as this can cause discoloration and damage to the materials.
Another important aspect of storing shoes is organizing them and labeling them correctly. This will help you quickly find the right pair and prevent you from wasting time looking for it.