Society
Why you can't make rags from old things: folk signs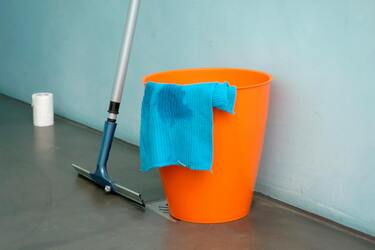 Trying to find a new use for old things, many people think about turning them into rags. UAportal explains why such a seemingly harmless act can lead to unfavorable consequences for the owner.
According to traditional beliefs and signs, it is not recommended to use personal wardrobe items or clothes belonging to family members as rags. This precaution is due to the fact that clothes, especially those worn for a long time, absorb a significant part of our energy.
Read also: You will bring eternal suffering: who should not do the dishes at the house
It is believed that using clothes for cleaning can disturb the aura of the person who once wore them. The same belief applies to children's clothes. If you tear the clothes that a child has grown out of, you can bring misfortune and trouble on them.
Esotericists offer an alternative approach - to give unnecessary things to those who need them. This method of recycling ensures safe disposal of unnecessary items while benefiting someone else.
It is worth reminding that prohibitions and superstitions in Ukraine have played a significant role in shaping the country's cultural identity. Therefore, UAportal tells you about the most common superstitions and prohibitions that exist in Ukrainian everyday life and family life.
If you want to get the latest news about the war and events in Ukraine, subscribe to our Telegram channel!