Lifehacks
Basic tips for choosing fresh and tasty meat at the market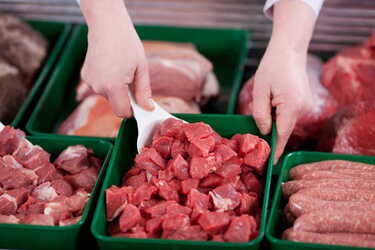 When it comes to choosing meat in the market, following some important tips can ensure that you choose the freshest cuts. UAportal provides some useful lifehacks for choosing a quality product.
Signs of freshness
When choosing meat in the market, always pay attention to the signs of freshness. The color of meat should be bright, without any grayish or brown spots. The texture of the meat should be firm and firm to the touch.
Fresh meat also has a pleasant, slightly sweet flavor. By paying attention to these factors, you can make sure that the best quality and freshest meat is chosen.
Read also: Which meat is better to eat, fresh or defrosted: a study
Importance of packaging, labeling and certification
Packaging and labels provide important information about the meat you purchase. It is important to read labels to learn more about the origin, cut, and fat content of the meat. This information will help you make an informed decision and choose meat that meets personal preferences and dietary needs.
Trust your local meat producer
Talking to a local butcher at the market allows you to get personalized advice on meat selection. They are experts in their industry and can provide valuable advice on different cuts, cooking methods and meat flavors.
By interacting with a butcher, you can improve your meat selection skills and make more informed choices.
Recall that UAportal collected the three best marinade recipes for chicken kebab, which will be savored by everyone.
Want to receive the most relevant news about the war and events in Ukraine - subscribe to our Telegram channel !