Horoscopes
New opportunities and recognition await the three zodiac signs: Horoscope for October 30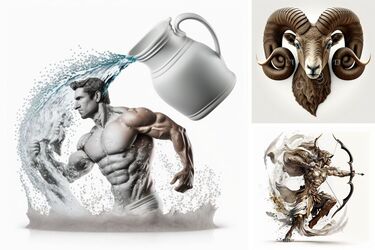 UAportal has prepared horoscope for Aquarius, Aries and Sagittarius for October 30. Discover predictions for these signs that focus on personal growth, career endeavors and recognition of hard work.
Aquarius
Aquarians experience curiosity and adaptability as they open the door to new opportunities. In the face of unexpected challenges, remaining resilient and trusting their creative problem-solving skills will see them through.
It's important for Aquarians to approach their careers with caution. Impulsive decisions should be avoided and time should be taken to carefully analyze each situation. One must rely on intuition and analytical skills to determine the right path.
Aries
An influx of energy and enthusiasm awaits Aries. It is recommended to act with assertiveness, keeping a balance with diplomacy to maintain harmonious relationships.
Read also: the "Age of Villains" will bring great success to three signs of the zodiac: their lives will turn around
Fortune smiles on Aries, bringing positive results and exciting opportunities. You should show gratitude for the blessings and make the most of favorable circumstances.
Sagittarius
Adventure and growth beckon Sagittarians on this day. New opportunities will broaden horizons and provide stimulating experiences. It's worth capitalizing on this moment and staying committed to your goals.
Sagittarians can expect their hard work and dedication to be recognized and rewarded. One can celebrate and accept recognition of achievements.
As UAportal reported, earlier astrologers named the two most evil signs of the zodiac, which are capable of terrible revenge.
Want to receive the most relevant news about the war and events in Ukraine - subscribe to our Telegram channel!