Horoscopes
New prospects await three zodiac signs: Horoscope for the end of October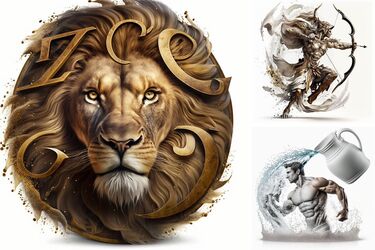 New perspectives and broadening of the worldview will open up for three zodiac signs. UAportal has prepared a horoscope for Leo, Sagittarius, and Aquarius.
Leo
Leo is one of the zodiac signs destined to embrace new perspectives. Leos have a strong sense of self-esteem and a desire to influence others. They radiate charisma and confidence, making them natural leaders who challenge standard norms and offer fresh ideas.
Read also: "The 'Age of the Villains' will bring great success to three zodiac signs: their lives will be turned upside down
Sagittarius
Sagittarius is another zodiac sign looking forward to new perspectives and broader horizons. These adventurous individuals have an insatiable curiosity and a strong thirst for knowledge. Their relentless pursuit of new and exciting experiences broadens their horizons and deepens their understanding of life. Openness is second nature to Sagittarians, who are always seeking a deeper understanding of the world.
Aquarius
Aquarius is also a zodiac sign known for its thirst for new discoveries. Trendsetters and innovators by nature, Aquarians are often ahead of the curve when it comes to embracing new and progressive ideas. Their deep concern for others and desire to create a better world drive them to question social norms and lead change.
As reported by UAportal, earlier astrologers named the two most evil zodiac signs that are capable of terrible revenge.
If you want to get the latest news about the war and events in Ukraine, subscribe to our Telegram channel!