Horoscopes
The zodiac signs who will be very lucky in October: love and wealth await them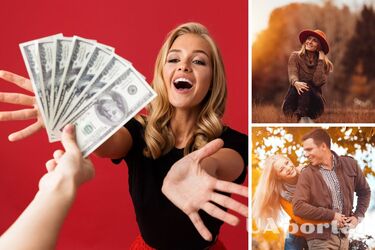 Most millionaires were born under the signs of Leo, Taurus, and Libra. However, according to astrologers, the favor of the stars can vary depending on the month. Here's who will be lucky in October - and it's not just about money, but also about love.
Pisces
Pisces will have a chance to change their lives at the end of October. Perhaps the natives of this sign will meet true love at a Halloween party or nightclub? Pay attention to all the guests, you may have missed someone important. Be open and don't try to pretend to be someone you're not, and then everything will work out for sure.
Sagittarius
Sagittarius will be happy in a relationship again. A partner who previously seemed indifferent will decide to fight for the future of the union. Single Sagittarius women will make a promising acquaintance on the Internet - but they should be vigilant, not everyone on dating sites is who they say they are. October will be favorable for romantic dinners and walks. Financially, it's a good time to play the lottery.
Gemini
In recent months, fate has not spared Gemini, but now the situation will change. The favorable location of the stars will bring them a new, attractive job offer. People in debt will have the opportunity to pay off all their debts, and Gemini, who have been saving every penny so far, will be able to afford more next month. They will receive a large sum.
Leo
Leos can count on additional cash injections in October. A long-planned decision will be successful, and the boss will decide that the natives of the sign deserve a promotion. New opportunities will open up for them, but they need to be prepared for the fact that they will have to work hard.
As UAportal reported earlier, astrologers have named the colors of clothes that will attract good luck.
Also, among all the natives of the zodiac circle, there are two who have a tough character - they easily accept challenges and achieve what others can only dream of.