Horoscopes
Three zodiac signs that go through life with a smile on their face have been named: they are incorrigible optimists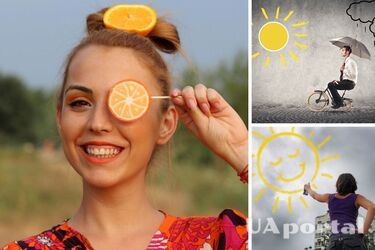 After analyzing horoscopes carefully, astrologers have identified three zodiac signs that go through life with a smile on their face. Despite adversity, they are always positive and never lose hope. For them, the glass is always half full. We are talking about Gemini, Virgo and Sagittarius.
Gemini
Gemini never loses their sense of humor, although fate is not always favorable to them. Due to the fact that they see the world like this, the natives of the sign are well aware that there is no point in worrying about something that can not be changed. They do not take offense and do not judge others, because they know from experience that appearances can be deceiving.
Such an attitude allows them to skillfully circumvent all of life's twists and turns. However, it also happens that excessive self-confidence and even egoistic focus on themselves work to their detriment.
Virgo
Virgo goes through life with a smile on their face, because they know that they are not only lucky in life, but nothing happens by chance. If something is not meant for them, it means that the higher powers have a different plan for her, and it is simply out of the question.
Moreover, Virgo makes only conscious decisions. This ability allows them to read the subtle signs that the universe sends us. Natives of the sign are ready to help others, they are ideally suited to such professions as lawyer, nurse or teacher.
Sagittarius
Sagittarius is an incorrigible optimist, for whom the glass is always half full. They believe that there are no problems that can not be overcome, so there is no point in worrying in advance and drawing in threir mind the worst scenarios of events.
In their opinion, good thoughts attract good things - and this is what they try to adhere to in life. Their mood they want to change the world and the lives of their loved ones for the better. Unfortunately, Sagittarius often feels unappreciated because he gives more to others than they get from them. If this imbalance persists for a long time, Sagittarius will become fierce and even spiteful.
As UAportal previously reported, earlier astrologers named the colors of clothing that will attract good luck in life.
Also, among all the natives of the zodiacal circle there are two with a tough character - they easily accept challenges and achieve what others can only dream of.