Horoscopes
Astrologers have revealed the worst wives based on the zodiac sign and explained the reasons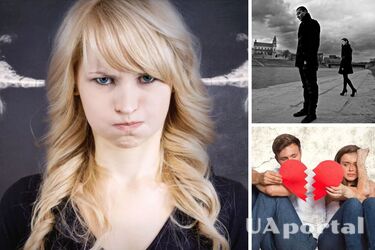 There are no perfect zodiac signs that guarantee a successful marriage. However, among all the natives of the zodiac circle, astrologers distinguish three whose representatives are notorious for their difficult character. Capricorns, Leos, and Cancers are considered to be challenging spouses. Read on to find out why!
Capricorn
Capricorn is one of the most challenging zodiac signs. It's hard to impress these women; they are naturally selective and focused on achieving their goals. They don't easily compromise, and even small things can lead to significant conflicts. Capricorn women have the potential to turn a man's life into a roller coaster ride that not everyone can endure.
Leo
A Leo woman always strives to be first, to dominate, and to be admired. Marriage with such a woman demands a lot of patience and attention from men. Leos can be very loyal and devoted partners, but they require daily expressions of love. Otherwise, heated arguments are inevitable.
Cancer
Cancer women are emotional and sensitive. At first, this might appear endearing, but with time, emotional instability and excessive sensitivity can become taxing. Individuals with this sign may torment their partners with constant suspicion and jealousy. Pisces are insecure, making them deeply afraid of betrayal. Moreover, they struggle with open communication about sensitive topics, often withdrawing into themselves.
As UAportal reported earlier, astrologers have named the colors of clothes that will attract good luck.
Also, among all the natives of the zodiac circle, there are two who have a strong character - they readily accept challenges and achieve what others can only dream of.