Horoscopes
The four zodiac signs that can get rich in November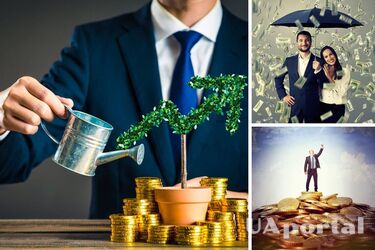 Money is not the key to happiness, but there is no denying that it plays a significant role in our lives. Some people find it much easier to acquire wealth than others. According to astrologers, in November, Gemini, Leo, Libra, and Capricorn will be the lucky ones who can get rich.
Gemini (May 21 - June 20)
Gemini should focus on enhancing their communication and sales skills in November. Stick to what you do best, and your bosses will likely to take a notice. As a result, you can expect a bonus this month.
Don't be afraid to negotiate. In November, Gemini will attract money like a magnet. Therefore, financial negotiations should be in your favor.
Leo (July 23 - August 22)
November should be a creative month for Leos. These traits, combined with leadership qualities, will bring you the expected financial success. Your skills will be appreciated - you may even be offered a promotion. With new responsibilities comes a higher salary.
Even though Leo will receive a lot of money in November, he should be careful. You should not spend and invest money thoughtlessly. You need to be careful in your actions.
Libra (September 23 - October 22)
Money will come to Libra through building professional relationships. Thanks to them, you may be able to change your job to a higher-paying one. It is also an opportunity to get a better position in your current company, which will be associated with a financial upturn.
Because of this, you may lose the line between work and personal life. Remember to maintain this balance and not get tired. Getting enough rest will make everyday life even brighter.
Capricorn (December 22 - January 19)
Financially, November will be very successful for Capricorns. A lot of money expected to flow in, along with the investments you've made. November will be a good month to invest your capital so that it can multiply.
However, Capricorns should be careful when making financial investments. You should choose smart investments to increase your income.
As UAportal reported earlier, astrologers have named the colors of clothes that will attract good luck to life.
Also, among all the natives of the zodiac circle, there are two who have a tough character - they easily accept challenges and achieve what others can only dream of.