Horoscopes
The most unlucky apartment number has been named: the one who lives under this number is doomed to misery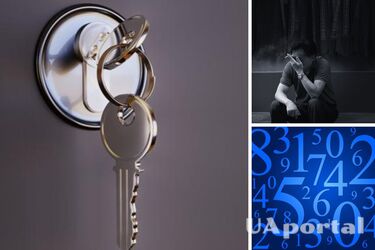 Numerologists believe that the apartment or house number we live in can influence our success or lack of it. However, one number is particularly dangerous: it attracts bad luck like a magnet, turning the lives of its residents into a continuous series of challenges.
As we spend a significant part of our time at home, the energy and vibrations in our homes can affect all areas of our lives. For example, the number 9 has destructive energy and can bring an endless "black streak" to those who live under this number.
On its own, the number 9 does not have a strong negative impact on numerology, however, when it appears as an apartment number, it can disrupt harmony and provoke misfortune. Residents of such apartments will suffer from mood swings, constant scandals, and a rush between two fires.
Apartment number 9 is not suitable for people who value peace and want to build relationships. Conversely, this situation could jeopardize the relationship, potentially leading two people who love each other to the brink of separation due to a series of misunderstandings.
In addition, the number 9 in an apartment number promises financial troubles and problems at work. Those who work in sales may be particularly affected - they risk losing money and reputation, which they have earned for many years.
As UAportal reported earlier, astrologers have named the colors of clothes that will attract good luck.
Also, among all the natives of the zodiac circle, there are two who have a tough character - they easily accept challenges and achieve what others can only dream of.