Horoscopes
Love will enter the lives of three zodiac signs: horoscope for August 16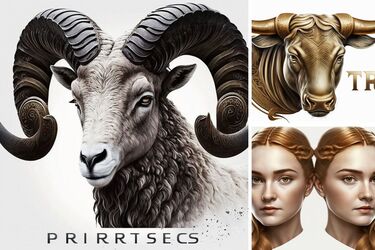 UAportal has prepared a horoscope for August 16. Find out what to expect for the zodiac signs Aries, Taurus, and Gemini and how to navigate the atmosphere of the day.
Aries.
Aries may feel a surge of creativity and openness to new experiences. Embrace this energy and let it lead to exciting opportunities. Trust your intuition and take bold steps towards your goals. Staying grounded and focused will help you get the most out of this day.
In a relationship, you can expect to deepen your emotional connection and renew your passion. Those who are single are advised to keep an open mind and heart, as love can surprise you when you least expect it. Trust the universe and enjoy the journey.
Taurus.
Taurus can look forward to a day filled with stability and practicality. Hard work and dedication will pay off, leading to success in your endeavors. Believe in yourself and focus on your goals. It's a great time to achieve success and realize your ambitions.
Read also: Which zodiac sign will have a breakthrough in relationships? Horoscope for August 14-20
When it comes to love, Taurus will experience a sense of security and comfort in relationships. In a committed partnership, enjoy stability and deepen your connection. For those who are single, there is an opportunity to meet someone who appreciates a down-to-earth nature. Embrace this surrounding love.
Gemini
Gemini may feel a strong urge for personal development and growth. This is a great time to explore new interests, expand your knowledge, and introspect. Take advantage of opportunities for learning and self-improvement as they contribute to your overall well-being.
On this day, Gemini can be successful. Whether it's career, personal life, or creativity, hard work and determination will be rewarded. Stay focused and motivated to achieve the results you want. Trust your abilities and believe in yourself.
As UAportal reported earlier, astrologers have named the two most evil zodiac signs that are capable of terrible revenge.
If you want to get the latest news about the war and events in Ukraine, subscribe to our Telegram channel!