Horoscopes
Who the stars advise to rest and recuperate: horoscope for the weekend of July 8-9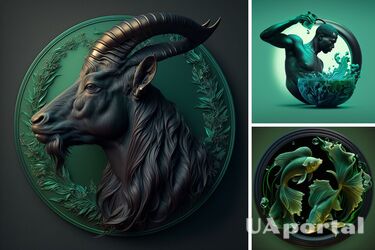 UAportal has prepared horoscopes for Capricorn, Aquarius and Pisces for the weekend of July 8-9, shedding light on their spiritual path and inner world. Find out how the location of the planets directs them to calmness and serenity.
Capricorn
As the Moon bestows its soft glow on Capricorn, a sense of calm envelops your being, dear Capricorn. Your spiritual journey comes to the fore this weekend as you go in search of your inner peace. Allow yourself to connect with your emotions and dive deep within to find comfort and understanding.
Take time for introspection and meditation, because it is in the silence of your thoughts that you will find the serenity you seek. Trust in the wisdom of the universe and let your spiritual journey guide you to a harmonious balance.
Aquarius
Under the influence of the North Node in Aquarius, your path to the inner world takes an unconventional turn, dear Aquarius. This weekend you will be drawn to unique spiritual practices and unexplored realms of consciousness. Embrace your individuality and let your true self shine.
Read also: Who will be lucky in July: three zodiac signs will be lucky
Engage in activities that spark your curiosity and inspire your soul. Surround yourself with like-minded people who appreciate your eccentricity and share your passion for spiritual growth. By embracing your true nature, you will find the peace and contentment your heart desires.
Pisces
The South Node in Pisces brings a soft aura of calm to you, dear Pisces. This weekend, your spiritual journey takes on a nostalgic tone as you reflect on past experiences and seek solace in familiar traditions. Draw on your intuitive nature and tap into the incorporeal realms within you.
Engage in creative activities that allow your imagination to flourish and your spirit to soar. Connect with your dreams and allow them to guide you to a state of inner peace and tranquility. Trust the cosmic currents that carry you to a deeper understanding of spiritual life.
As reported by UAportal, earlier astrologers named the two most evil zodiac signs that are capable of terrible revenge.
If you want to get the latest news about the war and events in Ukraine, subscribe to our Telegram channel!