Society
Washing capsules vs. powder: which is more effective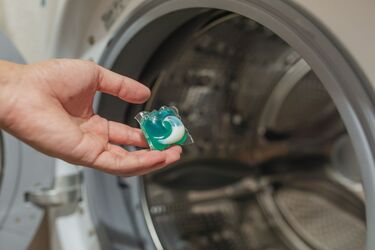 In this article, we will consider whether washing capsules are superior to laundry detergent in terms of cleaning efficiency. UAportal has prepared this article to help you make an informed decision when choosing a detergent.
Efficiency
Both laundry detergent capsules and powder are popular methods of washing clothes, but their effectiveness is different. Detergent capsules are superior in terms of cleaning efficiency due to their concentrated formula. This ensures that the detergent is evenly distributed during the wash, resulting in cleaner clothes.
Also read: Why put chestnuts in the washing machine: an effective life hack
Convenience
When it comes to convenience, laundry detergent capsules have an advantage. They contain pre-measured doses, which eliminates the need for measuring, making them easy to use.
Cost
When it comes to cost, laundry detergent is the more economical option. While laundry detergent capsules may have a higher initial cost per load, laundry detergent provides more washes for a lower overall cost.
Earlier, we wrote about the washing machine mode that is better not to use so that things do not remain dirty after washing, as well as what to do after washing to prevent mold and bad odors from appearing in the washing machine.
If you want to get the latest news about the war and events in Ukraine, subscribe to our Telegram channel!