Horoscopes
What minerals will push the three zodiac signs to success: Horoscope for August 21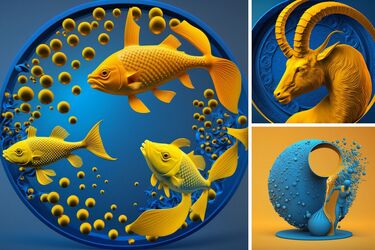 UAportal has prepared a horoscope for August 21 based on zodiac signs and the influence of stones. Find out what the day has in store for Capricorn, Aquarius, and Pisces, and how sapphire, obsidian, and red coral can enhance strengths and help you spend the day with benefit.
Capricorn
Sapphire, often a dark blue color, is considered a stone of longevity, power, spiritual strength, purity of thought, discretion, beauty, kindness, love, and hope. Embrace the stone's energy to strengthen your inner strength and open your spiritual side. The energy of Sapphire guides the path of wisdom and success, encouraging you to focus on goals and maintain a positive attitude.
Read also: The cards promise unexpected opportunities for three zodiac signs: Tarot Horoscope for September
Aquarius
Obsidian, a dark blue or black volcanic glass, is believed to improve concentration, caution, and connection to the astral world. Embrace the energy of this stone to sharpen your focus and improve your ability to communicate effectively. Obsidian's energy leads to clarity and enlightenment, encourages you to trust your intuition and explore new areas of knowledge.
Pisces
Pisces believes that red coral encourages feats and adventures, while protecting you from danger. Embrace the energy of this stone to ignite your passion and boldly pursue your dreams. The energy of red coral guides you to exciting opportunities and protects you on your life's journey.
As UAportal reported, earlier astrologers named the two most evil zodiac signs that are capable of terrible revenge.
If you want to get the latest news about the war and events in Ukraine, subscribe to our Telegram channel!