Lifehacks
How to look stylish without spending a lot of money: simple tips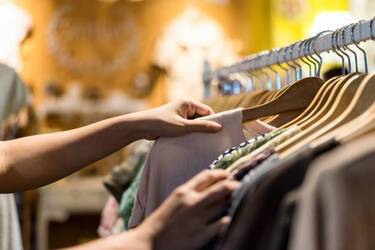 You don't have to spend a lot of money to look stylish. UAportal has collected some useful tips to help you look fashionable and well-groomed.
One of the ways to always look stylish without large financial investments is to mix clothes and accessories. By combining different things in your wardrobe, you can create new and unique looks. By experimenting with fabrics, textures, and colors, you can create expensive outfits without spending a lot of money.
Accessories can have a significant impact on the overall look even if the clothes are simple or inexpensive. By purchasing eye-catching jewelry such as earrings, necklaces, and bracelets, you can instantly enhance a basic outfit. Choosing quality accessories, such as a genuine leather belt or a stylish watch, will add a touch of sophistication.
Read also: Three simple remedies that will save even the dirtiest white socks
You can find stylish wardrobe items on a budget in second-hand stores. Thrift stores and flea markets often offer unique and affordable items. Shopping in a second-hand store allows you to buy designer items for a small amount of money.
Paying attention to grooming is essential. Hair, manicure, and personal hygiene improve the overall look and emphasize any outfit.
For special occasions or events, instead of buying new clothes and accessories, rent or borrow them. Renting allows you to wear stylish and high-quality items without long-term commitments. Renting clothes gives you the opportunity to experiment with different styles and trends.
Earlier, we wrote about the washing machine mode, which is better not to use so that things do not remain dirty after washing.
If you want to get the latest news about the war and events in Ukraine, subscribe to our Telegram channel!