Lifehacks
How to improve the taste of coffee: effective ways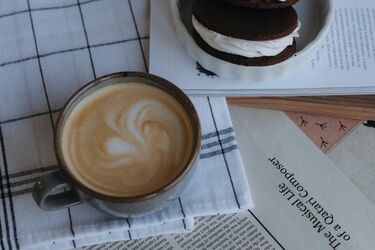 Coffee is a favorite drink with which many people start their day. For those who truly appreciate a good cup of coffee, UAportal has prepared a few lifehacks that will help to improve its taste.
Butter
One of the unusual, but effective, life hacks is to add a small piece of butter to an espresso or Americano. This simple addition makes the coffee flavor richer and more delicate. But don't go overboard with butter, as it can overwhelm the flavor and make it too rich.
Salt
Did you know that salt can be a great addition to coffee? It's not just sugar that can enhance the flavor. Adding a pinch of salt to coffee can counteract its bitterness and create a pleasant flavor.
Read also: 5 bad habits of coffee drinkers that can shorten their lives
Chocolate
Add some chocolate milk to your coffee and watch the flavor transform into something unique, bright and incredibly delicate. The perfect combination of chocolate and coffee will wow your taste buds.
Creamy crema
You can achieve a foamy texture by using the microwave. Pour milk into a jar, close it with a lid and heat it in the microwave. You will end up with perfectly whipped milk that will flavor your coffee drinks.
Cold water for instant coffee
When making instant coffee, there is a simple method that can improve its flavor. Start by mixing coffee powder with cold water in a cup. Then pour boiling water over the mixture. This technique guarantees a milder flavor of instant coffee.
Recall, we have already written what products should not be added to coffee.
Want to receive the most relevant news about the war and events in Ukraine - subscribe to our Telegram channel !