Lifehacks
How to save on groceries without compromising quality: life hacks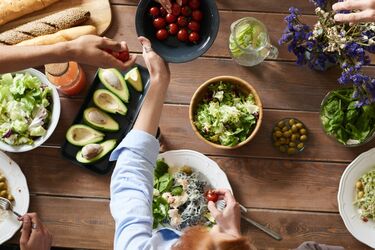 Saving on food without compromising quality can have a significant impact on the budget. UAportal has given some practical tips to help you achieve this goal.
One of the life hacks that will help you save money on food without compromising quality is to plan your diet in advance. By making a weekly meal plan and list, you can avoid impulse purchases and reduce waste. Stick to the list and try to buy ingredients that can be used for several meals at once.
Read also: How to store food properly: four basic rules for housewives
Markets often offer fresh, farm-grown produce at lower prices than supermarkets. It can also ensure that you get quality products at an affordable price.
In addition, cooking in large portions and freezing leftovers can help save time and budget. By preparing larger portions and freezing individual parts, you can conveniently eat home-cooked meals whenever you need them.
To recap, we've shared a few useful life hacks that will help you find unexpected but practical ways to turn food into valuable helpers in your everyday life.