Lifehacks
How to make a delicious all-purpose seasoning from ordinary onions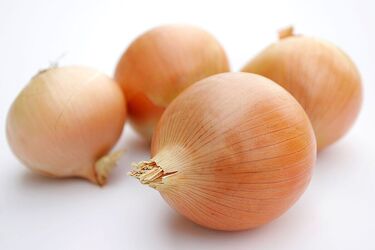 Spice up your dishes with a unique and flavorful seasoning by making it from onions. UAportal offers recipes, thanks to which you will get a delicious universal seasoning, which will give your dishes bright flavor nuances.
Universal seasoning
Peel and chop the onion into small pieces. Then place the sliced onions on a baking sheet and leave them to dry in the oven at a low temperature for a few hours. When the onions are completely dry, grind them into powder using a blender or spice grinder.
Read also: What to do so that onions do not begin to rot quickly: tips
Infused onion oil
Thinly slice the onion and put it in a heat-resistant jar. Fill the jar with vegetable or rapeseed oil so that the onion is submerged in it. Place the jar in a sunny spot for at least a week to allow it to infuse.
Caramelized Onion Salt
Caramelize the sliced onions in a pan until they are golden brown and very sweet. When the onions have cooled, blend them with the sea salt in a blender.
Blend the mixture until it reaches your desired consistency, balancing the sweet and salty flavors. This caramelized onion salt adds richness to dishes like roasted vegetables, grilled meats, or even homemade potato chips.
We also suggest you check out this recipe for toast with eggs and chanterelles.
Want to receive the most up-to-date news about the war and events in Ukraine - subscribe to our Telegram channel!