Lifehacks
How to make your trip unforgettable: useful tips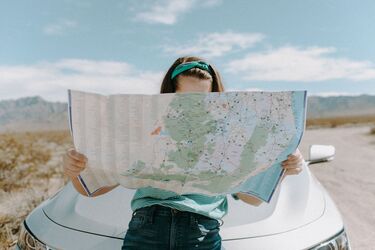 Planning and expectations are key aspects of an unforgettable trip. UAportal has prepared tips to help you have a great time on vacation.
Plan your trip in advance: analyze different destinations and choose the perfect one for you. Book your accommodation and think about entertainment to ensure a comfortable vacation. Create an itinerary that allows for spontaneous adventures.
Read also: How to plan a trip so you don't forget anything: life hacks
Explore the local culture and cuisine
Taste local delicacies and visit local markets to immerse yourself in regional cuisine. Interact with locals to learn about traditions, music, dance, and art forms.
Get out of your comfort zone
Push yourself beyond your limits and seek out unforgettable experiences such as bungee jumping, hiking on challenging trails, or water sports.
Choose unique accommodations such as boutique hotels, cozy cottages, or stay with locals by renting a home stay. These unique options can enhance your travel experience.
Create moments, capture memories
Instead of focusing solely on taking pictures, take time to fully immerse yourself in your surroundings and engage in new experiences. Create memories that will last a lifetime by truly experiencing the beauty of your destination.
As a reminder, we have compiled a list of the most useful travel tips to help you save time, money, and effort.
If you want to get the latest news about the war and events in Ukraine, subscribe to our Telegram channel !