Society
How to realize that the gift was made with bad intentions: an explanation of folk prejudices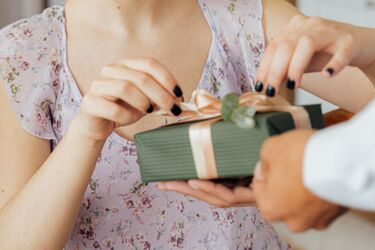 Some folk omens can help you determine whether you have been given a gift with all your heart or with bad intentions. It is important to recognize these signs in order to react to the situation correctly. UAportal tells how to determine that the gift was not made from the heart, and gives advice on what to do with such things.
Signs that will help you recognize an unwholesome gift:
Unpleasantness or negative events occur soon after receiving a gift.
The giver is associated with a streak of unfortunate situations in life.
Though the gift seems attractive, you do not find a use for it and do not want to use it.
Read also: How to attract financial fortune with the help of feng shui
More often, the feeling that there is something wrong with the gift arises even before you accept it. If an ill-wisher intends to give you something as a gift, it is advisable not to take it into your hands. Following this rule ensures that you will not be affected by negativity.
In the case of receiving an unpleasant gift, it is recommended to get rid of it. Give the thing to someone who really needs it. This will help prevent a negative impact on both you and the recipient.
Recall, we told you that some items can attract good luck and prosperity.
If you want to receive the most up-to-date news about the war and events in Ukraine, subscribe to our Telegram channel!