Showbiz
How to dress in Parisian style: fashion tips that will make your look irresistible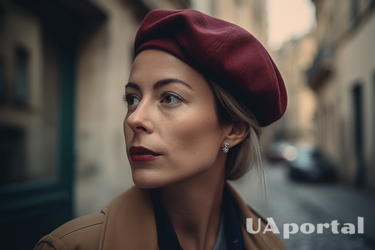 Getting ready for a party can be difficult, especially if you want to stand out in the crowd. UAportal shared how to dress for a party in Parisian style.
Stick to minimalism
You should stick to a minimalist style with neutral colours and clean lines. The Parisian style is all about simple and classic silhouettes, so avoid bright or eccentric patterns. Give preference to universal neutral colours such as black, white and beige. For example, a black chiffon dress or a white blouse with high-waisted trousers will never spoil your look. Choose soft and comfortable fabrics. In particular, silk, cotton and cashmere.
Choose elegant accessories
Buy delicate and durable items. For example, an elegant gold necklace or a pair of earrings. A silk scarf can also add elegance to your outfit. Avoid accessories that are too big or flashy, as they don't match the Parisian style. Add small and subtle details to complete your outfit.
Go for comfort and simplicity
Choose shoes with flat soles or low heels. For example, a pair of classic loafers can be ideal. Avoid bright or trendy shoes and stick to classic designs instead.
Buy well-tailored clothes that fit your figure perfectly. Parisians are known for their effortlessly chic style, so it's important to go for quality over quantity. A blazer or a pair of fitted trousers is the perfect addition to your evening outfit.
Make a beautiful and light hairstyle
A messy bun or low ponytail can be the perfect option. Avoid complicated and intricate hairstyles. It is better to make a simple and elegant one to complement your look.
Earlier, UaPortal shared which three dresses went out of fashion and became the anti-trend of the summer season.
If you want to get the latest news about the war and events in Ukraine, subscribe to our Telegram channel!