Society
How pets affect a person's life: whether it is worth having them or not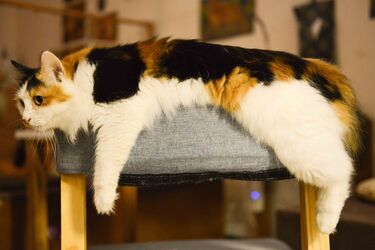 In this article, UAportal looks at the pros and cons of keeping pets and the impact they can have on our lives. We will help you make an informed decision about whether or not to get a pet.
The advantages of keeping pets are.
1. Reduced loneliness and improved mental well-being:
Pets provide friendship and unconditional love, which can help reduce loneliness and improve overall mental well-being.
2. Stress reduction:
Interaction with pets, such as petting or playing with them, has been proven to reduce stress and lower blood pressure.
3. Increased physical activity:
Having a pet often requires physical activity such as walking or playing with them, which can promote an active and healthy lifestyle.
Read also: 10 smartest dog breeds that get along well with humans
Disadvantages of having pets
1- Allergies in some people:
Some people may be allergic to certain types of pets, which can cause discomfort and health problems.
2. Additional costs:
Pets need expenses for food, veterinary care, and supplies, which can put a significant burden on a person's budget.
3. Pets can be carriers of certain diseases or parasites:
Pets can be carriers of certain diseases or parasites that can be transmitted to humans, creating health risks.
Recall, the experts of the American Chemical Society explained why dogs should not eat chocolate.
Want to receive the most relevant news about the war and events in Ukraine - subscribe to our Telegram channel !