Lifehacks
How to add romance to a relationship: 5 effective tips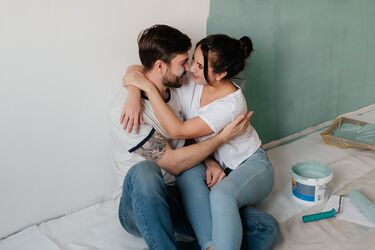 By planning dates and giving signs of attention, couples can strengthen the bond and create unforgettable memories. UAportal has prepared some tips to help rekindle the spark in a relationship.
Date nights
One of the best ways to add romance to a relationship is to plan date nights. This shows care and effort to create special moments for your partner. Plan a romantic dinner at home or make reservations at a favorite restaurant. Surprise with concert tickets or a weekend trip to a romantic destination
Love notes and gestures
Small gestures of love can make a big difference in a relationship. Leaving affectionate notes for your partner throughout the day creates a sense of warmth and gratitude. Surprising your partner with small, thoughtful gifts or gestures that indicate care can reignite the spark in a relationship.
Read also: Three lifehacks to improve your relationship: the "5 love languages" and communication techniques
Quality time together
Spending quality time together is important for maintaining a strong and romantic relationship. Learning new activities or hobbies brings a sense of excitement and experience. Creating a shared to-do list and accomplishing items deepens the bond and creates unforgettable memories.
Physical affection
Physical affection serves as a powerful way to add romance to a relationship. Regular expressions of affection over hugs, kisses strengthens the bond between partners. Tactile attention enhances the feeling of love. Physical touch releases oxytocin, also known as the "love hormone," which strengthens the emotional bond between partners.
Spontaneity and adventure
Surprise your partner with a spontaneous weekend getaway, such as a picnic in the park or an unexpected trip. Sharing new activities, such as dance lessons or cooking classes, brings energy and fosters growth together.
Recall, we told you about several practical tips that will help couples to keep passion in marriage.
Want to receive the most up-to-date news about the war and events in Ukraine - subscribe to our Telegram channel !