Horoscopes
Everyone around them will envy them! Four zodiac signs will become the luckiest of all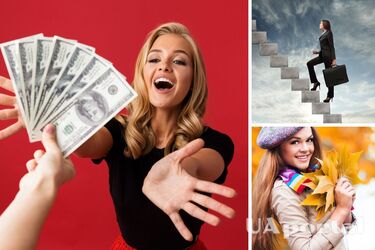 The Scorpio season will be a "golden" period for four natives of the zodiacal circle, who can safely be called the main favorites of fortune. New opportunities will open up before them, and cherished dreams will begin to come true. Scorpios, Tauruses, Aquarians and Virgoes are on the list of the lucky ones.
Scorpio
On October 23, the Sun leaves the sign of Libra - and moves into the next sign of Scorpio. Natives of that sign will be focused on the star's energy, which is bound to affect many areas of life. Of course, this will also affect the financial situation - Scorpios will be able to achieve great success at work and multiply their income many times over.
Taurus
The beginning of the Scorpio season will also have a good impact on Taurus. October 23 is the first day of the "white stripe", when Taurus will feel that luck is on their side, and all endeavors will be successful. The natives of the sign can advance in their careers and get a well-deserved reward for their work.
Aquarius
A previous month may not have been the best for you financially, but now is a great opportunity to change that. During this favorable season, it's important to carefully consider your income and expenses. By sticking to a plan, you may be able to find extra money for a purchase you've long dreamed of.
Virgo
You can expect a very decent week in terms of finances too. It will be a kind of reward for managing to get through a more difficult period. Expect many things to settle down and this will allow you to breathe a sigh of relief. The absence of problems in the area of spending will mean that funds for fun will be found. You deserve such a gift!
As UAportal reported, earlier astrologers named the colors of clothes that will attract good luck in life.
Also, among all the natives of the zodiacal circle, there are two with a tough character - they easily accept challenges and achieve what others can only dream of.