Horoscopes
There are only four of them! The strongest women have been named based on their zodiac signs: they can move mountains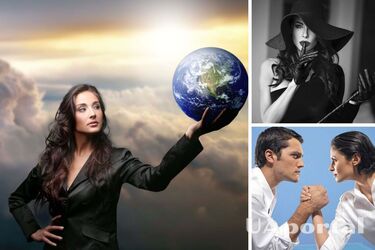 The strength of a woman is not in her physical abilities but is unique in that it allows her to achieve her goals despite the obstacles in her way. According to astrologers, Aries, Virgos, Scorpios, and Capricorns have special energy and can move mountains if they need to.
Aries
These women are gifted with strong magnetism and know how to influence others to get what they want. Aries will use all means at their disposal - they have a flexible mind, calculate situations well, and predict the development of events. In difficult situations, they keep their cool and get out of difficulties without loss.
Virgo
These women are beautiful and independent. They never suffer from loneliness because they are very self-sufficient. Virgos work hard on themselves and expect the same from others. They cope with any problems on their own and do not need the help of a man.
Scorpio
They have unique intuition. In a completely magical way, they charm men they meet at least once in their lives. And this does not happen on purpose. These women need to succeed in any field in life. And most often they succeed.
Capricorn
Women born under the sign of Capricorn are extremely goal-oriented. If they want something, they will get it. They rarely ask anyone for help because they can usually do everything on their own. The inner strength and energy of these women are so powerful that one can only admire and even envy them.
As UAportal reported earlier, astrologers have named the colors of clothes that will attract good luck to life.
Also, among all the natives of the zodiac circle, there are two who have a tough character - they easily accept challenges and achieve what others can only dream of.