Horoscopes
September horoscope for Leo, Aries and Gemini: which mineral will help in difficult times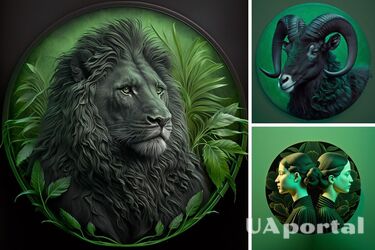 UAportal has prepared a fascinating horoscope filled with the magical energies of sapphire, gagatite, and lapis lazuli. Leo, Aries, and Gemini are at the center of this in-depth study, and each of them is matched with a unique gemstone.
Leo - Sapphire: A look at the path of September
With the onset of September, Leo will feel drawn to the depths of the blue hues of sapphire. This exquisite stone, symbolizing longevity and power, is in tune with your innate spiritual strength. Its calm energy corresponds to the desire for purity of thought and action.
With discretion as your guide, you will move forward this month with beauty, kindness, and love as your companions. The brilliance of sapphire reflects light from within, and the September journey promises hope and a new sense of purpose.
Aries - Gagat: Revealing the mystical meaning
In September, Aries is attracted to the mysterious allure of the black garnet stone. This dark gem is the key to unlocking mystical secrets, awakening curiosity and insight. By embracing its elegant charm, you will be able to gain a deeper understanding of the hidden truths that surround it.
Read also: This zodiac sign is in for a real "storm": in the fall, fate will challenge it
Just like the dark depths of Gagat, your fiery determination burns with a bright flame, making this month a month of revelations and gaining strength. Adorn yourself with this stone not only as a stylish accessory, but also as a guide to understanding the intricate plot of life's mysteries.
Gemini - Lapis Lazuli: Strengthening relationships and inner peace
September is coming, Gemini, and the bright blue color of lapis lazuli invites you to embrace its calming energy. This luminous gemstone is a conduit for openness, promoting sincerity in relationships.
Under the calming influence of lapis lazuli, you can get rid of insomnia and nervousness, which will open the way to deeper connections with friends and family. By strengthening relationships and enhancing love, joy and peace, this stone personifies the path to relationship development and inner harmony.
As reported by UAportal, earlier astrologers named the two most evil signs of the zodiac, which are capable of terrible revenge.
If you want to get the latest news about the war and events in Ukraine, subscribe to our Telegram channel!