Horoscopes
June 28 horoscope for Scorpio, Libra and Sagittarius: take care of yourself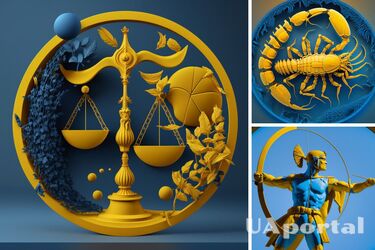 UAportal has prepared a comprehensive horoscope for June 28 for Libra, Scorpio and Sagittarius. The forecast will help you navigate the cosmic energy of this day.
Libra.
The energy invites Libra to explore their creative endeavors and find harmony within themselves. This is a day of artistic expression when your imagination can soar to new heights. Embrace the balance within yourself and allow your inner artist to manifest through different mediums. Engage in activities that inspire you and bring a sense of balance to your life.
In addition to personal growth, Libra may have the opportunity to lend a helping hand to others. By showing kindness and compassion, you can make a difference in someone's life. Take the opportunity to support and cheer up others, as your caring nature and diplomatic approach will be appreciated.
Scorpio.
This day offers Scorpio the opportunity to dive into the depths of intuition. Trust your instincts and turn to your inner wisdom. Your heightened intuitive abilities will help you make insightful decisions and overcome any difficulties that arise. Find solitude and introspection to connect with your inner self and allow your intuition to light your way.
Read also: Who will be lucky in July: three zodiac signs will be lucky
When it comes to health and well-being, Scorpio receives positive vibes. Focus on taking care of your body, mind, and soul. Engage in activities that promote wellness and bring you a sense of inner peace. Whether it's practicing mindfulness, exercising, or nourishing your body with healthy foods, prioritize self-care to improve your overall well-being.
Sagittarius.
Embrace the spirit of adventure, Sagittarius. This is a day to expand your horizons, seek out new experiences, and understand the unknown. Step out of your comfort zone and explore uncharted territory. Whether it's traveling to a new place or engaging in an activity that piques your curiosity, the universe is calling you to embrace the thrill of discovery.
Progress toward your goals is within reach on this day. Channel your optimistic energy to achieve your goals. Take practical steps and be persistent, because every effort brings you closer to your dream. Believe in yourself and let your enthusiasm fuel your path to success.
As reported by UAportal, earlier astrologers named the two most evil zodiac signs that are capable of terrible revenge.
If you want to get the latest news about the war and events in Ukraine, subscribe to our Telegram channel!