Horoscopes
April 28 horoscope for Capricorn, Aquarius and Pisces: hard work will pay off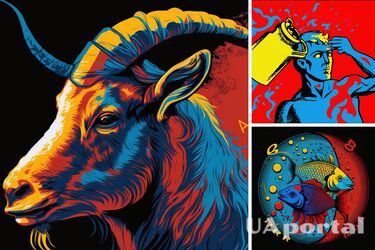 UAportal has prepared a horoscope for April 28 for Capricorn, Aquarius, and Pisces. On the last Friday of April, it is important to devote time to your own well-being.
Capricorn
Capricorn, on April 28, you may feel a strong desire to focus on your work or career. You may feel more productive than usual and motivated to achieve your goals. However, it's also important to take some time to focus on your personal relationships and your own well-being.
You may find that you are able to manifest some of your desires and dreams. Your hard work and determination may pay off and you will experience satisfaction and fulfillment.
Aquarius.
Aquarius, on April 28, you may feel particularly creative and inspired. You may have new ideas or projects that you want to implement, and you should trust your intuition when it comes to making decisions.
Read also: Three zodiac signs will be Successful in May
You may also experience a long-awaited change or breakthrough. These changes could be related to your career, personal relationships, or self-esteem.
Pisces.
Pisces, on April 28, you may find yourself paying more attention to your career or professional activities. You may have new opportunities or ideas that you want to pursue, and you should trust your instincts when making decisions.
Your hard work and dedication may pay off. You may experience some positive changes in your career or be recognized for your achievements.
As UAportal reported earlier, astrologers have named the two most evil zodiac signs that are capable of terrible revenge.
If you want to get the latest news about the war and events in Ukraine, subscribe to our Telegram channel!