Horoscopes
April 27 horoscope for Aries, Taurus and Gemini: embrace the beauty around you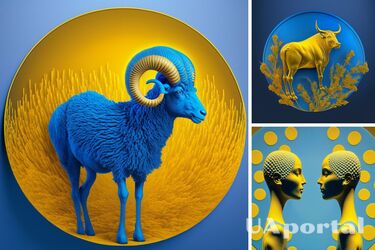 UAportal has prepared a horoscope forecast for April 27 for Aries, Taurus, and Gemini. On this day, you should be attentive to new things.
Aries.
Aries, this is a good day to show your adventurous side. You may find yourself wanting to try new things and explore new places. Trust your instincts and don't be afraid to take risks. Your creativity will be at an all-time high, so take advantage of this energy and let your imagination run wild.
Remember to stay true to yourself and your values. This can be a good day to focus on personal growth and development. Take time to think about your goals and how you can work toward them. Don't be afraid to seek advice or guidance from others.
Taurus.
Taurus is a day to focus on the present. Embrace the beauty around you and appreciate the ordinary things in life. You may find that your intuition is sharpened, so listen to your inner voice and trust your instincts.
Also read: April will bring great luck to three zodiac signs
This is a good day to practice mindfulness and meditation. Positive surprises may await you. Keep an open mind and be receptive to new opportunities and experiences. Stay optimistic and believe that everything will work out in your favor.
Gemini.
Gemini, this is a day to focus on your spiritual growth and connection. You may feel a strong desire to connect with your inner self and explore your spiritual side. This is a good day to engage in activities that nourish your soul, such as yoga, meditation, or spending time in nature.
You may also find yourself connecting with other people on a deeper level. It can be a good day for meaningful conversations with loved ones or to join a community that shares your values and beliefs.
As UAportal reported earlier, astrologers have named the two most evil zodiac signs that are capable of terrible revenge.
If you want to get the latest news about the war and events in Ukraine, subscribe to our Telegram channel!