Horoscopes
April 26 horoscope for Leo, Virgo and Cancer: spend time with loved ones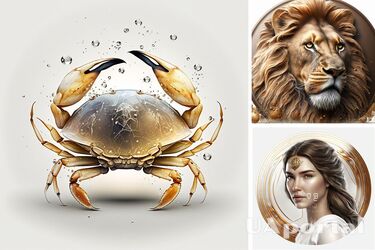 UAportal has prepared horoscope forecasts for April 26 for Cancer, Leo, and Virgo. On this day, you should focus on spiritual growth.
Cancer.
For those born under the sign of Cancer, this is a good day to focus on your creative side. You may find that your intuition is sharpened and you will find it easier to make decisions that are in your best interest. Don't get caught up in the details, but focus on the big picture. Trust your instincts and take the risk of trying something new.
Spiritual growth and connection may also be important to you. Take time to reflect on your spiritual beliefs and practice mindfulness. You may find that meditation or yoga will help you feel more grounded and centered.
Leo.
Leo, this is a great day to focus on your goals and ambitions. Your natural leadership skills are in full force, and you may find yourself able to make great strides toward your dreams. Don't be afraid to take risks and step outside your comfort zone.
Also read: April will bring great luck to three zodiac signs
You may also find success. Keep an open mind and be on the lookout for opportunities that come your way. Believe that the universe supports you and that everything is working out for the best.
Virgo.
Virgo, this is a good day to focus on your happiness. Take time to do what brings you joy, whether it's spending time with loved ones or a hobby. You may find that by prioritizing your own happiness, you become more productive and successful in other areas of your life.
This is also a good day to focus on details. You have a keen eye for organization and efficiency, so use this to your advantage. Take care of any tasks that you have been putting off and feel satisfied and have a sense of accomplishment.
As UAportal reported earlier, astrologers have named the two most evil zodiac signs that are capable of terrible revenge.
If you want to get the latest news about the war and events in Ukraine, subscribe to our Telegram channel!