Horoscopes
April 25 horoscope for Aries, Gemini and Taurus: be open to new things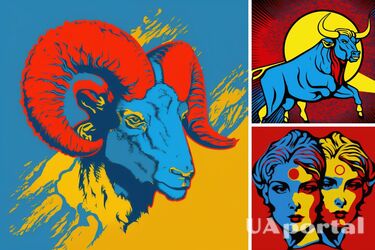 UAportal has prepared a zodiac horoscope for April 25 for Aries, Taurus, and Gemini. The predictions focus on topics related to creativity, self-improvement, and openness to new experiences.
Aries.
Aries, you may feel like a very creative and innovative person. Your intuition is strong and you should trust it to guide you in your decisions. Avoid getting stuck on your own ideas and be open to feedback from others. This can lead to even greater success.
Trust that your efforts will not go unnoticed even if you do not receive direct recognition. Keep moving forward and remember that your hard work will pay off in the end.
Taurus.
Taurus, you may feel a strong desire to connect with others on a deeper level. Use your strong communication skills to express yourself and connect with others. You'll also find that you're more aware of the beauty of the world around you.
Also read: April will bring great luck to three zodiac signs
Rest assured that any conflicts can be resolved through open and honest communication. You may find that you have come to better understand and appreciate your loved ones.
Gemini
Gemini, this day may bring opportunities for self-improvement. Be open to learning new things and gaining new experiences.
Your adaptability and flexibility will serve you well. Believe that the universe has prepared great things for you.
As UAportal reported earlier, astrologers have named the two most evil zodiac signs that are capable of terrible revenge.
If you want to get the latest news about the war and events in Ukraine, subscribe to our Telegram channel!